Loire et Loges:

International Competition, 1st Place.
Gàidhlig

The shelter sits on the banks of the beautiful Loire River in the town of Chouze-sur-Loire, France. From the tree lined riverbank, the structure is orientated to capture one of the many magnificent views out across the water. The elevation facing the footpath allows striking direct light to enter from above, while offering some seclusion from the well-used riverside path.

The cement fibreboard clad structure is demountable, which allows the shelter to be the stored in the barns of the local vineyard during the winter months, before re-emerging to mark the start of the area's annual wine festival the following summer. This seasonality references the traditional summer use of the region's grape picker's shelter or 'Loge de Vigne'. The panel dimensions are set by the constraints of the material, which results in 3 modules along the length of the structure. The two gables façades are composed of an opposite solid to void relationship which is resultant of the spatial and structural intent.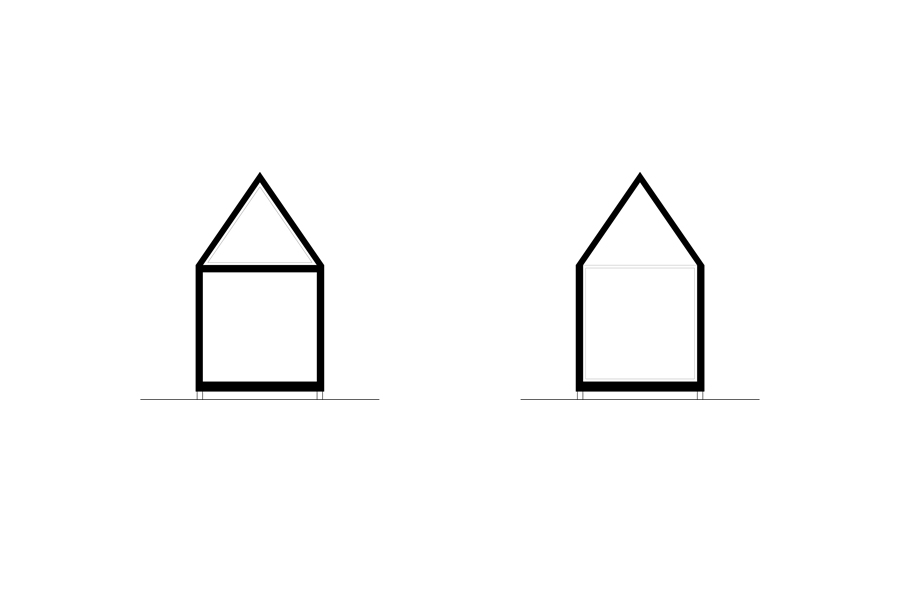 SC569889 BAILLIE BAILLIE ARCHITECTURE LTD