Proposals for a new build house in Kirkintilloch for a small developer. Working towards a planning application.
#newbuild #house #development #architecture #architectural #design #scotland #build #construction #brick #gable #chimney




1:100 card/plywood model for five terraced houses. Sculptural form, deep reveals & vernacular references.
Making models is time consuming. When you're working against time constraints in the studio it can be difficult to justify, but for us it's one of the most important parts of the design process. You almost always learn something unexpected about the project.

#glasgow #architecture #terrace #housing #townhouse #design #make #build #model #archimodel #instaarchitecture #facade #craft





Great turnout and lively discussion at our #landscaperesettlement #exhibition opening at #newglasgowsociety on Thursday. Thanks to everyone who came along or dropped in for a look.
#archifringe #architecture #glasgow #scottishhighlands #poster #prints #window





Wild land or our land: Can a landscape scattered with the remains of thousands of years of human habitation and cultivation be considered 'wild'; and how might its successful resettlement be realised?

"The round-back cottages clung to the earth like long animals whose folded heads were always to the mountain. Lying thus to the slopes they were part of the rhythm of the land itself...There were little herds of these cottages at long intervals, and every now and then a cottage by itself like a wandered beast..."
Neil Gunn (Butcher's Broom)

In Scotland, scatterings of small informally planned townships, perhaps best described by the Gaelic word 'clachan', once supported vibrant communities with a rich heritage and culture across much of the mountainous highlands. However this now sparsely populated landscape has become commonly regarded as a romanticised 'wilderness'. By studying the clachan as a typology, might its characteristics be reinterpreted in order to inform and legitimise future resettlement?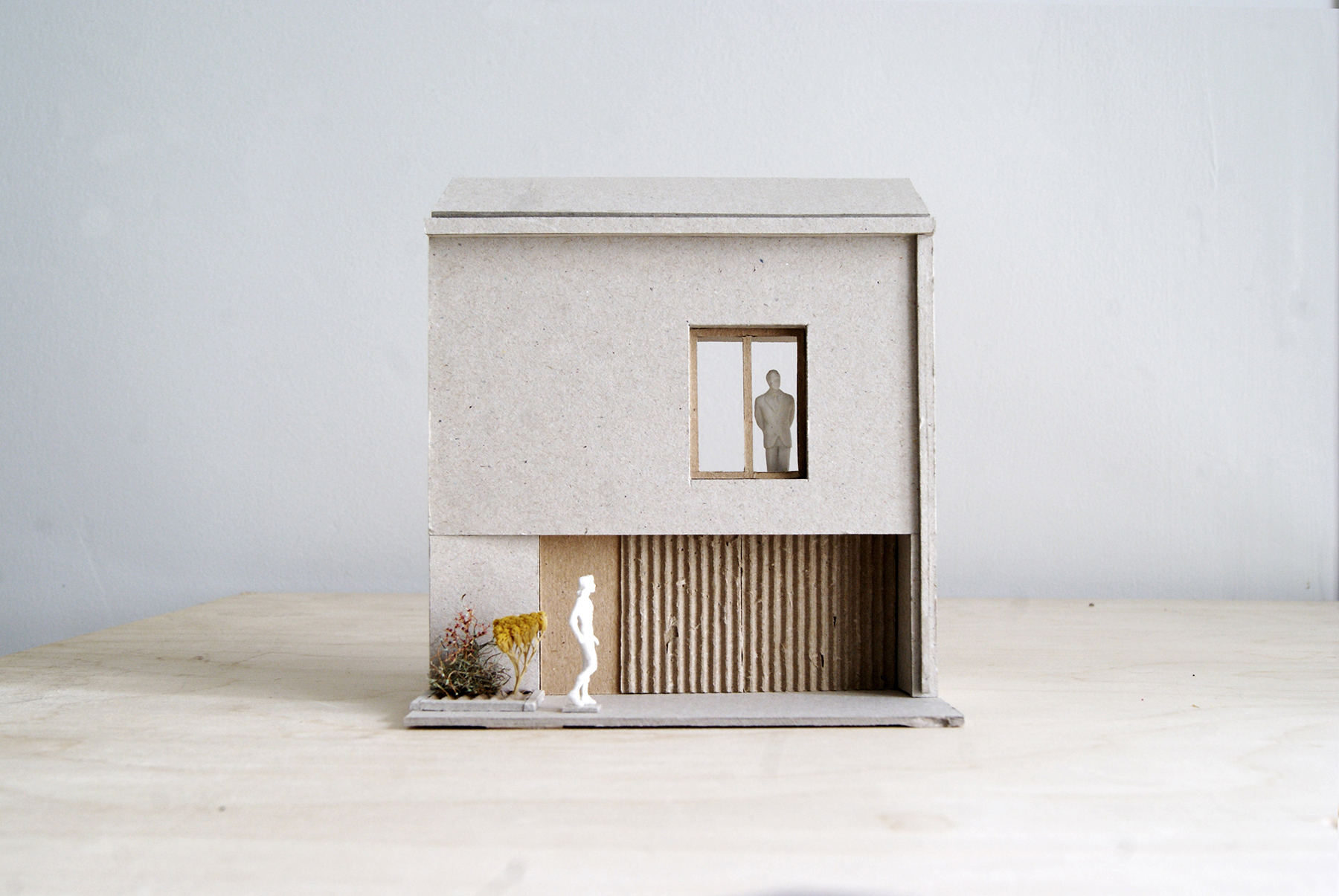 Model for a scheme of five terraced houses. Sculptural form, deep reveals & vernacular references. Making models is time consuming. When you're working against time constraints in the studio it can be difficult to justify, but for us it's one of the most important parts of the design process. You almost always learn something unexpected about the project.
#glasgow #architecture #terrace #housing#townhouse #design #make #build #model#archimodel #instaarchitecture #facade#craft






Our Loire et Loges project was featured as part on an exhibition on new architects at the Maison de l'Architecture in Orléans, France.



SC569889 BAILLIE BAILLIE ARCHITECTURE LTD