Speculative Suburban Housing


Addressing the need for repeatable mass market housing, this project established 4 housing types, capable of creating an urban arrangement comprised of well defined streets. Facilitating a more urbane quality in the suburban environment, the proposed house types address the mediocre situation typically found in suburban developments in Scotland.

Sustainable neighbourhoods are those which endure over time and adapt to the changing needs of society. Successful residential models exist, which have proven to be enduring, in turn creating a strong sense of place and community. It is evident in the existing housing stock, particularly in areas where there is a high land value, that properties are adapted to suit market demands. The proposed housing types acknowledge this and are designed to accommodate extension or subdivision, either by residents in the future, or by the developer in response to changing market conditions.

A direct arrangement of types is demonstrated in a hypothetical masterplan situation, creating streets of distinct characteristics; tree lined terraced rows, avenues of villas and semi-detached dwellings.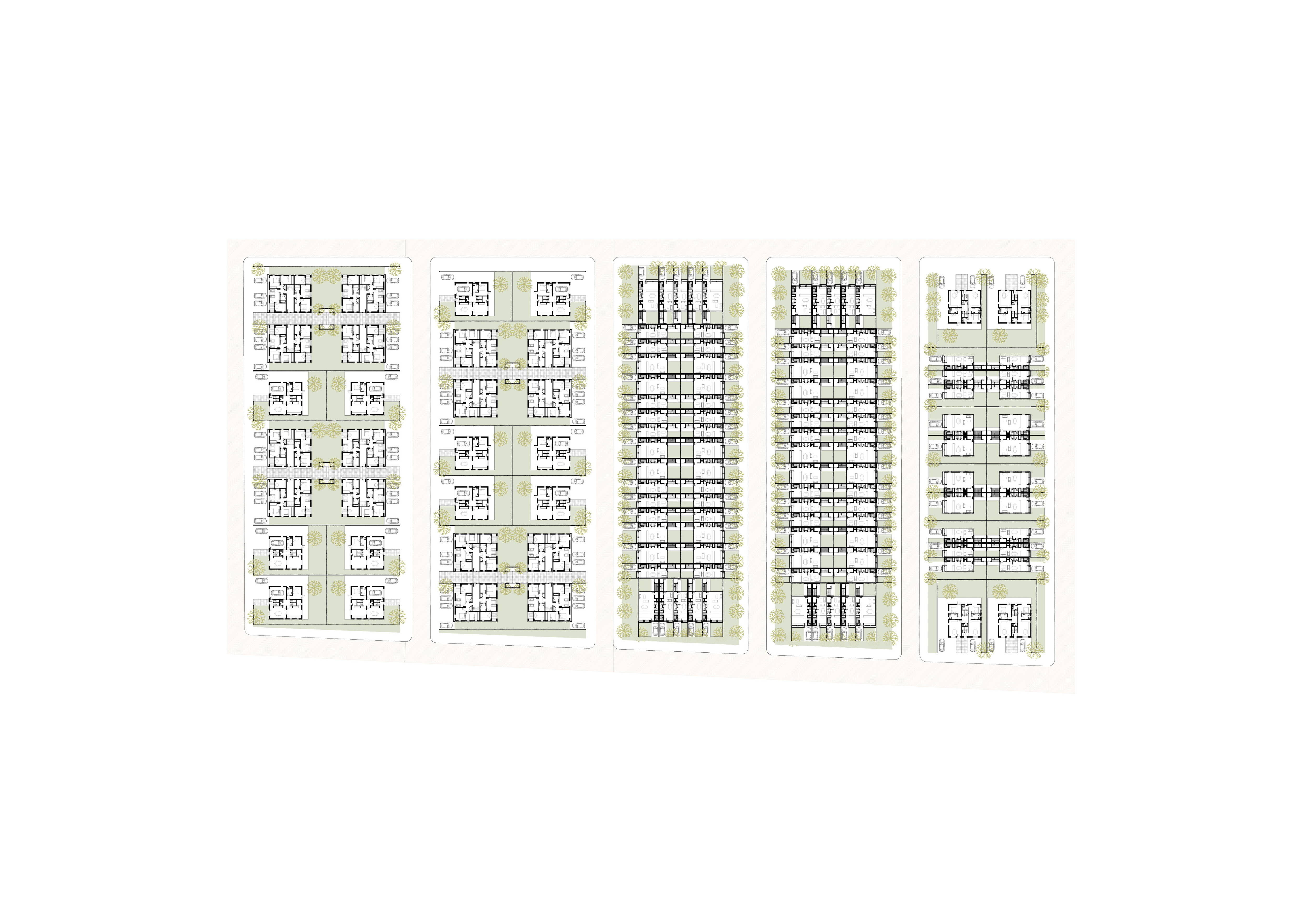 SC569889 BAILLIE BAILLIE ARCHITECTURE LTD